It's a freaking Tuesday night. What else could possibly be going to where you don't want to park yourself in front of the League Pass or illegal stream on the internet and enjoy six games of basketball joy?
Illusions, Michael… Tricks are what whores do for money
(Magic at Bobcats, 7:00PM EST)
It's pretty simple for the Charlotte Bobcats – all they need to do in order to win basketball games is play their games at home and hope Gerald Wallace grabs at least 15 rebounds in the game. But that's not a realistic thing to expect every time the Bobcats need a win, especially against a team like the Magic. In case you haven't heard, Dwight Howard is a giant eagle in a huge human Halloween costume. GM Otis Smith saw this giant eagle in a huge human Halloween costume and signed him to circle the backboard both ends of the floor and grab whatever bounces off of the orange circle attached to the fiberglass window. So even though the Bobcats are at home, it seems unlikely that the accompanying necessity for this Bobcats team to win is going to happen. Gerald Wallace isn't grabbing 15 rebounds in a game in which he's having to guard the perimeter and out-soar Dwight Howard for the boards. It's about as likely as throwing a letter into the ocean.
Hey! That was supposed to be OUR record… not yours! (Wizards at Heat, 7:30PM EST)


The Washington Wizards have a new coach, a new old star back in the lineup and some new depth. The problem is they have the same old record. The Heat on the other hand have an old center with old knees, their same old superstar and a looming decision for their star that could bring him back to his old hometown to play basketball next year. So why do they have records that don't match these scenarios? This sounds like the great plot to a Kate Hudson movie. Sign up McConaughey, slap a PG-13 rating for three curse words and a shirtless surfer, and you've got yourself the Wizards-Heat game. The Wizards are sorely missing Antawn Jamison to provide that extra scoring, even though Andray Blatche has solicited some improvement in his game this year. At the very worst, you're getting to see Gilbert Arenas and Dwyane Wade duke it out for 48 minutes while JaVale McGee and Michael Beasley have a "Who can be quirkier" contest in the tunnel.
The Latest DJ Hero Mashup: Melo Yellow Vs. Kiss From a Rose (Nuggets at Bulls, 8:00PM EST)


It's the return of J.R. Smith! I really shouldn't have to give you another reason to watch this game. For the first time after seven games of bliss and MVP talk for their star, Smith will return to jack up ill-advised shots whilst throwing gang signs at George Karl and texting Eddy Curry to see if he wants to go to a movie. But more importantly in this game, you'll get to see two small forwards who are playing out of their collective minds go at it. So far this season, Carmelo Anthony has re-written the Better Basketball DVDs with his amazing arrays of ways to score (imagine him in Rock'N'Jock!). Luol Deng on the other hand has proven that he's completely healthy and ready to live up to his insane contract. Oh by the way, he's grabbed 60 rebounds and turned the ball over only six times in six games. Normally, you'd laugh at me and tell me I'm crazy for saying that about Luol but this is no joke.

/poor excuse to post this picture

When playing Oregon Trail, I actually got Dysentery (Blazers at Grizzlies, 8:00PM EST)


I never really figured out what Dysentery is. It's one of those weird diseases like hypoglycemia or lactose intolerance that sounds completely made up. I've also never really figured out what the Grizzlies are doing with their team. The Allen Iverson experiment blew up after three games and the Zach Randolph explosion is advancing at a greater speed than that 1200-mile-in-diameter fire planet that Dallas Corbin and the hooker from He Got Game had to make out to stop in a temple in order to stop from destroying the Earth in The Fifth Element. I actually have no idea where I'm going with this but I watched that scene from that movie the other day and was utterly confused by the entire thing. Oh hey, look! It's Marc Gasol versus Greg Oden. This is actually a really great match-up – two of the better rebounding centers in the league trying to battle it out for board supremacy. Throw in Brandon Roy tossing daggers while Rudy Gay tries to harness his inner brilliance into something worthy of superstardom and wins. This may actually be the game of the night and that's saying something with these final two games coming up.
Hey T-Mac and Josh Howard, take your time coming back. We're actually better than expected (Rockets at Mavericks, 8:30PM EST)


I've started the Houston Rockets for Most Improved Player campaign and I'd like you to join me. I'm not picking Aaron Brooks, Trevor Ariza or Chuck Hayes to be the MIP. I want the entire team to win the award. It's really the only way this award will make sense this season. And none of these players should take away votes from the other. On the flip side, if you're only tuning into one quarter every night, make sure it's the fourth quarter of the Mavericks games. My god, it's down-right arousing what they seem to do with the final 12 minutes of a basketball game. You've got Dirk screaming after every made basket or successful three steps up the floor. JJ Barea is running under player's legs like a kid at an And 1 Mixtape Tour. Shawn Marion is dialing back the clock to five years ago and talking people into thinking this Mavs team can be a contender. Overall, this will just be two good teams winning basketball with completely different styles of jacking up threes.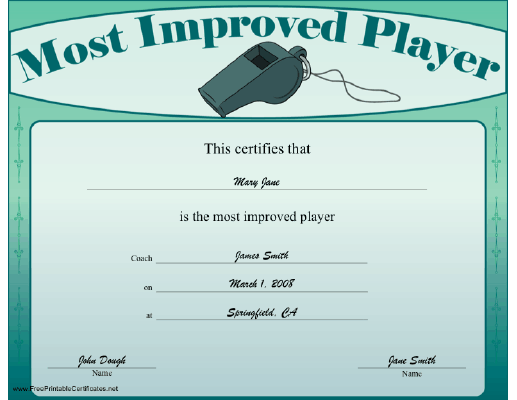 Because I know something you don't know. I am not left-handed. (Thunder at Kings, 10:00PM EST)


The first time we had this contest this season, it was in OKC and the Kings were heavy with Kevin Martin free throws. Now, they've switched hands with their sword (due to his depressing injury) and are slaying teams (Jazz and Warriors). And it isn't just the inspiring play of Tyreke Evans who is literally having his way with opposing backcourts and not even bothering to leave money on the dresser when he leaves. It's Beno Freaking Udrih playing like he should have gotten more than the mid-level exception. It's Jason Thompson playing like he'll be an All-Star much sooner than your favorite young power forward will be and Omri Casspi become everybody's favorite rookie off the bench (No, it's NOT you, Chase Budinger). And all they have to do now is get revenge against a young team with foolish playoff hopes (more on that later this week – tease!). The fans voted incorrectly when they asked for the Bulls-Nuggets to be on NBATV. This is the game of the night and worth staying up for, East and Central coasts.