ten people were killing And the 15th stay wounds After a series of Stab In some remote communities in Saskatchewan in Canada. The attacks took place in James Smith Cree Nation (Native American Reserve) Weldon. Deputy Commander of the Royal Canadian Mounted Police Rhonda Blackmore At a press conference also reported that There are 13 crime scenes. The wounded were taken to different hospitals. Rescuers indicated that other people may have been affected by the attackers. The police launched a giant manhunt. According to investigators, it appears that some of the victims were injured indiscriminately and others on purpose. But the motive remains a mystery. The rescue men Describe the scenes heinous. "What happened in our county today is horrific," Deputy Commander Blackmore said.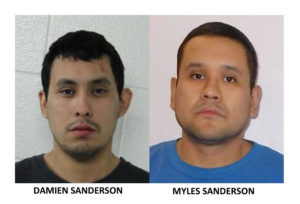 Two people, identified as Damian Sanderson And the Miles Sanderson, aged 31 and 30, is wanted for the attacks, apparently randomly launched. The state of alert has also been extended to neighboring counties in Alberta And the Manitobawhere the alleged killers were seen fleeing Machine. Police have asked local residents to be very careful and to stay indoors if possible.
The two suspects are on the run – according to the first information gathered by the police – in a black Nissan Rogue. The relationship between the two remains unclear. According to some sources collected by the local newspapers of the province, they were spotted by some witnesses in Regina, the capital of the province. Saskatchewan About 300 km from the massacre sites.
Searches started when it was just a file queen Thousands of fans came to watch a traditional football match (sold out) Labor Day Labor Day between rough Saskatchewan And the Winnipeg blue launchers. The race will be held regularly.
Last update in 2
Support ilfattoquotidiano.it


We really need
of helping you.


For us the only gentlemen are the readers.
But those who follow us should contribute because, like everyone else, we don't work for free. Be supportive too.
click here

Thank you


"Freelance social media evangelist. Organizer. Certified student. Music maven."