The "Holy Crap, I totally forgot it was my turn" addition – meaning it will be mostly pictures.
Pacer @ Sixers 7:00pm
Cheer up Sixers fans, it's not like Elton is out for the year. Oh, wait.
Lakers @ Celtics  8:00pm (TNT)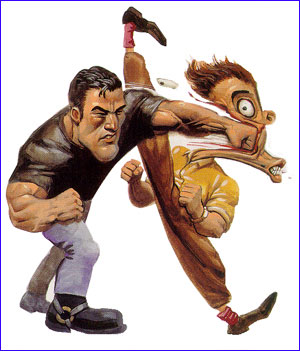 Which team will be which guy? Gonna be awesome finding out.
 
Dallas @ Utah  10:30 (TNT)
Somebody's gotta take a chance, right?