The EA Sports PGA Tour preview tells us about top-level graphics, redesigned physics, and tons of rebuilt tournaments and courses with laser precision.
After more than twenty years, Electronic Arts golf is simply called again EA Sports PGA Tour. This time there are no mascots or heroes, no Tiger Woods or Rory McIlroy's tongue-in-cheek: this time it's just the PGA Tour, just like in 1997. A small revolution opens the door to a big one since this new game, which is also a new beginning , the simulation has undergone very significant changes.
The PGA Tour is all about swinging with the analog lever, and now for all intents and purposes the most popular control system that HB Studio, the team behind the now 2K Sports PGA Tour, has bet it all on. There will be no alternative systems in the Electronic Arts game, which is a bit disappointing because more options were better; However, if this radical choice undoubtedly leads to a definite improvement in the game system, we will be able to accept it without any problems or regrets, just as it has already happened in similar cases.
Shotlink Accuracy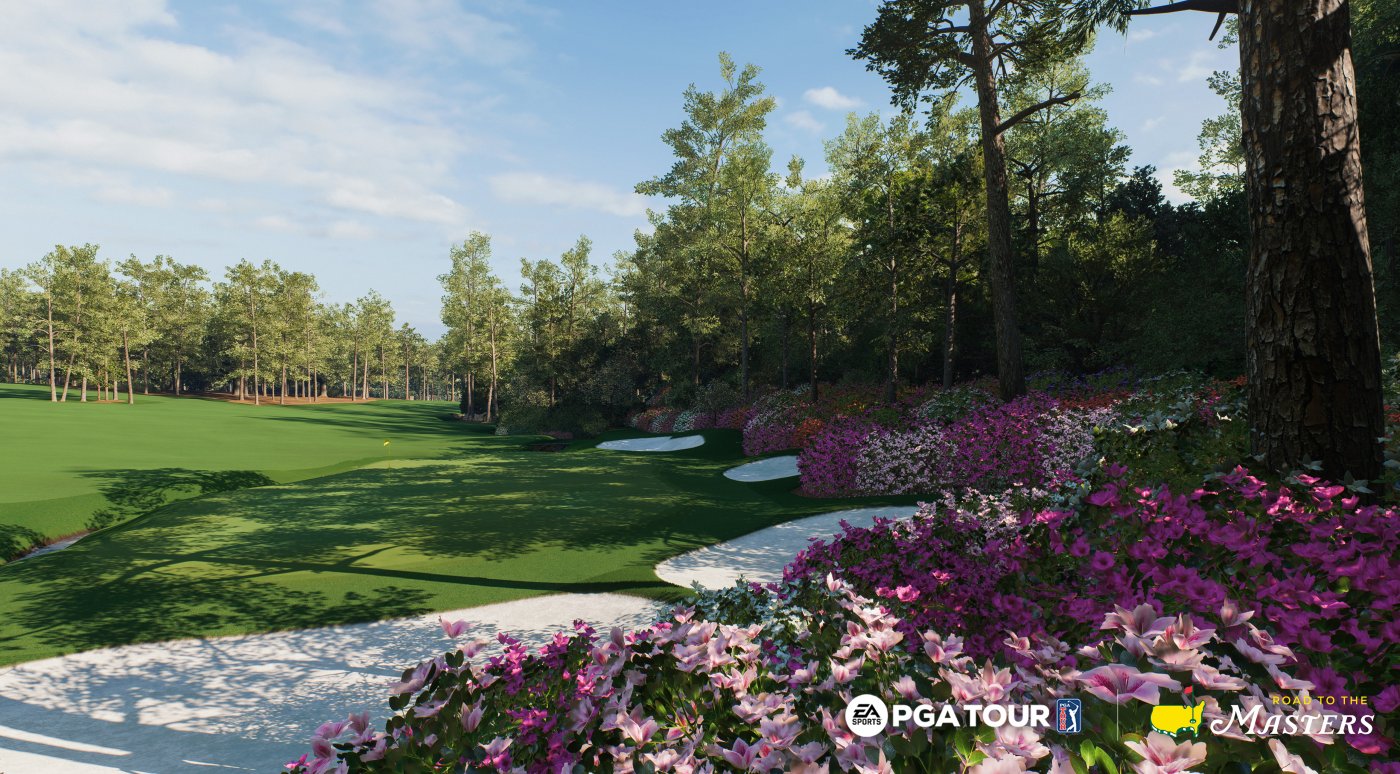 Fortunately, there is room for a lot of optimism. During the presentation we attended and where the most important aspects of this new golf game were revealed, the most exciting moments were precisely those related to physics. This was created using data from the system Shotlink cameras Which since 2001 has been tracking, cataloging and visualizing the effects of shots in professional golf also based on the state of the atmosphere. It's a first for video games and it can really make a difference. From what we've been shown, the performance of the ball on this PGA Tour from Electronic Arts looks truly new generation: the reaction to the shot, the slight tremor in the air, the drop and the sloping trajectory through the grass looked very convincing indeed. But as you well know, it is one thing to watch a video and another to try the game manually, which has not yet happened at the moment.
Another aspect where EA Sports PGA Tour wants the best is the graphics. The 2K game is really very good, it has a great editor that allows it unlimited content, but it's graphically stalled. Instead, Electronic Arts seems to be aiming to punch a hole in one by squeezing one at a time Frostbite engine And on the latest generation of consoles: EA Sports PGA Tour will be released on PC, PlayStation 5 and Xbox Series S / X and will probably be the golf game with the best graphics for a long time. From champions to characters created with the editor, through numerous licensed fields recreated in 1:1 scale thanks to the latest laser technology, where every bush is seriously in place, EA Sports PGA Tour presents itself very well and finally in the 'Athletes Peak' The most popular have usually endless budgets.
Don't stand with me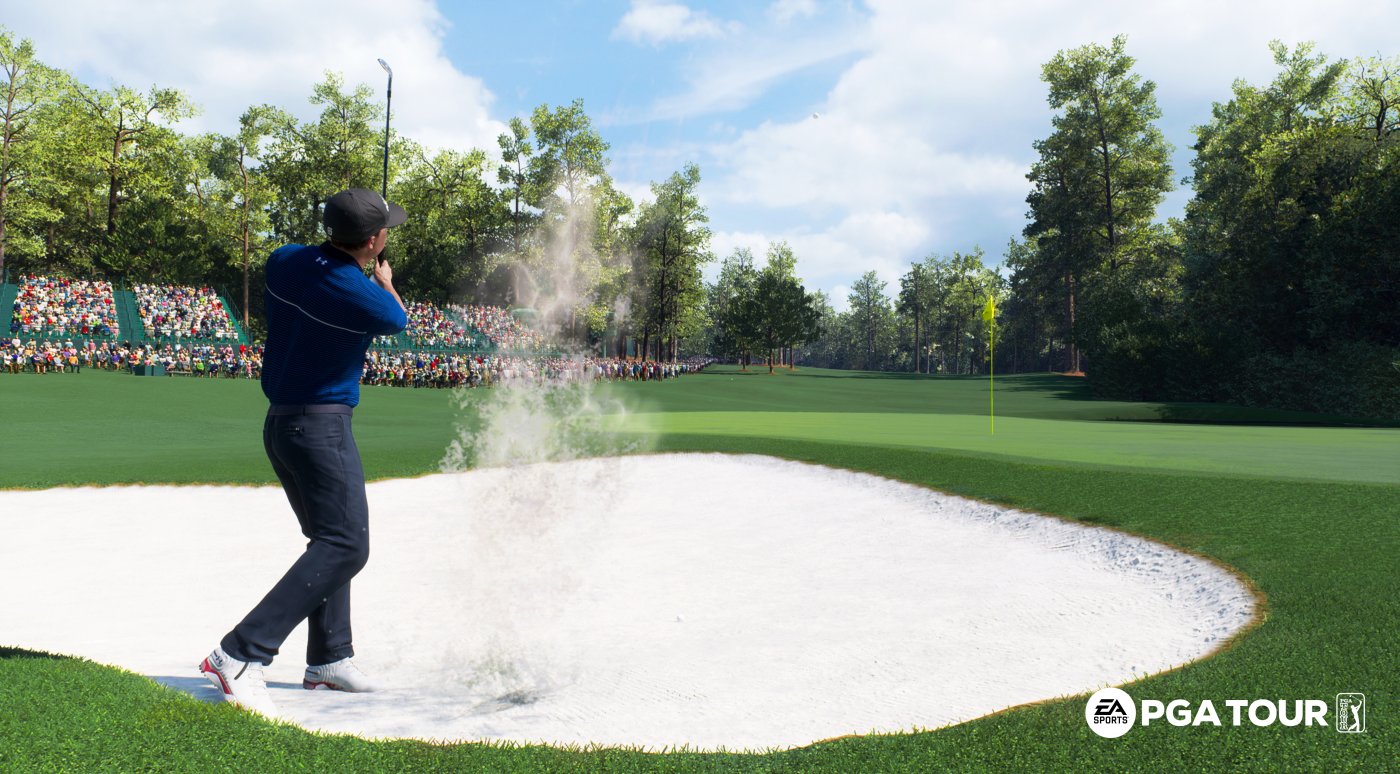 If the quality seems high, the quantity doesn't seem to be overdone. Electronic Arts wants to put all four majors (The Masters, PGA Championshop, US Open and British Open), LPGA events, Fedex Cup and many more into the game which will lead to More than thirty sparkling courses at launch. Not least the choice of brands that will allow us to further customize our pros: Nike, Under Armour, Srixon, Vessel, Super Stroke, Puma, Accra, Adidas, Callaway and many, many more. practically everyone? Our character will be able to grow through various skills that will give the inevitable role-playing note to the career mode, which looks very detailed and full of useful options and stats.
Clever comment
Multiplayer is inevitable, and we'll see other users playing with us! Even if their translation between one shot and another does not sound very pleasant, it is likely to be annoying; It wouldn't hurt if they adopted a softer fade from here to the exit. The developers also talked about a Comment with chips, is able to use a very rich database of phrases that the game will select and compile into a single interjection by the reporter on duty among the six who worked on the game, all of whom are naturally well-known figures in the world of golf. The example we were shown was compelling, but in these times when AI takes a voice and makes it say what it wants, advertising seemed less effective than might be expected, although it must be said no less interesting.
EA Sports PGA Tour is trying to relaunch Electronic Arts golf after the Rory McIlroy PGA Tour bankruptcy in 2015. And it seems like the series wants to come back not to fill a gap in the American giant's lineup, but to stay and grow more over time. The novelties to the simulation and physics look very interesting, and the graphics and laser-accurate reconstruction of many of the areas included are no less. The game will be released on March 24 on PC (Steam and Epic), PlayStation 5 and Xbox Series X / S. In short, how nice it is, at least in golf games, to have some healthy competition back!
Almatqat
The Frostbite engine never disappoints
Very promising physics
Lots of content from day one
doubts
Character animations are still a bit automated
Will innovations that seem so interesting today really make a difference?
"Unable to type with boxing gloves on. Freelance organizer. Avid analyst. Friendly troublemaker. Bacon junkie."