* Tupac Shakur and Elvis,  both still alive, running a hot dog stand in downtown Boise, ID.
* Someone other than Rodney Dangerfield successfully executing a Triple Lindy.

* Paul Blart: Mall Cop topping the box office charts. Oh, wait. */cries for America
* Jerome James SuperStar: The Musical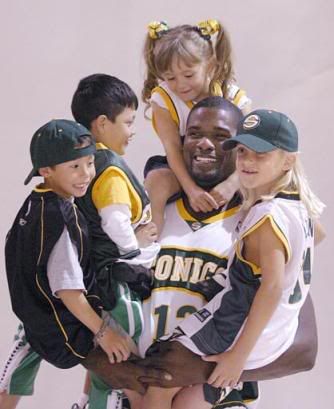 * George Bush correctly pronouncing the word "nuclear."
* Stephon Marbury getting a front office job with the New York Knicks.
* Me dunking on a 10′ goal.
* Me dunking on a 8'6″ goal.
* Me dunking a 7′ goal.
* Charles Barkley biting his lip when he is about to say something stupid.
* Che Guevara t-shirt becoming ironically, post-ironic and then acceptable gain.
* Robert Horry being elected to public office… in Phoenix.
* Skee-lo getting any of his wishes granted.