I Cannot Think of Anything Clever to Write About this Game (i.e. Not Off to a Good Start)
Cleveland @ Indiana, 7pm EST
For the 11 of you not going to see New Moon tonight, feel free to enjoy this NBA game. I expect a monster game (no pun intended) from James, who is clearly frustrated with this team and his inability to overcome the Cavs' fits of lethargy. I still think they know HOW to win games, but they don't always do it. Meanwhile, the Pacers are a nice surprise, playing with more hustle and cohesion than in the past and Granger is, predictably, putting up major numbers. Yet, after the embarrasment in DC Wednesday, Lebron will clamp down on Granger and overcome his sore wrist to put forth a winning effort.
What? Are You Not Entertained? Oh. Yeah, Well Me Neither.
Memphis @ Philly 7pm EST

Wow, I really should have chosen more wisely when I signed up to do the 15 today. So, Memphis… Without Iverson trying to Jonestown they lose about, say, 15% of the craziness (Zach Randolph ain't leaving!), but watching Iverson come back to Philly, sulking, coming off the bench and bitching at the Memphis brass about how he "deserves" to show his former hometown crowd how he can still hold it down — that would have been some great drama. Instead, we get Iggy vs. Gay, Brand vs. Randolph and Dalembert vs. Not Thabeet. Oh, Not Thabeet, please hurry back. Your massive aura of suck just makes writing these entries ten times easier. BTW, how's those Ensure shakes?
What's the Line on this Game? 258? TAKE THE OVER!
Miami @ Toronto 7pm EST


Your eyes will get tired watching this game. Delayed gratification, perhaps, as Miami will try and slow the game down early and Spoelstra may work with some quirky lineups to match the crazy heigth of the Raps. Ultimately, Bosh and Wade will end up just playing for each other (since there is still hope that scenario might be true come Summer 2010) and the rest of the guys will follow suit. I fully expect at least 1 of Jermaine O'Neal's legs to fall off during this game – which is worth the Canadian price of admission. FUN!
Stat Geek Party!
Houston @ Atlanta 7:30EST


Crazy. German. Numbers. Disco. WOWOWOWOW! Atlanta makes me happy in pants. Crazy lineup combos, super efficient offense, lots of style. Houston: roughly ditto. The Rockets make my brain breakdance. For more insight into the Houston vibe, give a big up (that means "check out this web page") to Rahat Huq, who is taking over the Rockets area of the TrueHoop Network. He's already been initiated and he still can't stand up straight. Give it a week, Rahat!
How Deep is Your Love? By Love I Mean Team.
Orlando @ Boston 8:00pm EST

Expect an Instant Classic. Having Jameer Nelson out means both sides don't really start on even footing, but that just means SVG will have to find some interesting ways to defend Rondo. I imagine this Magic team switching like crazy (both in defensive sets and with lineups) and doing their best to confuse and tire the Celtics. Boston, though, seems to have lost a significant part of that championship fire that pushed them through the slow times a couple years ago. Perhaps that desire has undergone a quiet transition to Orlando. You could say… it's MAGIC. Look for Boston to try and crack some skulls. Look for Orlando to shoot the lights out and inch by with a really tough win.
Kevin Durant is Totally a Tween Star. Eat Your Heart Out, New Moon!
Washington @ Oklahoma City 8:00EST


Seriously, KD is so much cuter than Rob Pattison. For serious. Plus, he's way better at basketball. You know, cause that matters to 14 year old girls. Even with Jamison back, expect a blockbuster (hey-yo!) night from Durantula. See, there's a new movie monster. I get dibs on action figure revenues.
'Reke, Dirk. Dirk, 'Reke. Engage in Competition
Sacramento @ Dallas 8:30EST
Dirk is currently the MVP. 'Reke is currently in a tie for ROY w/ Brandon "55 in that eye" Jennings, IMO. So, they get to show off on a Friday night. Sounds saucy.
But Moooooooom, I Don't Wanna Haveta Guard Brandon Jennings
Charlotte @ Milwaukee 8:30EST


I bet Raymond Felton and D.J. Augustin were watching the news yesterday and, when they saw the FAA glitches that shut down all US flights for a while, prayed that it would happen again today. Mammoth night ahead for Jennings as Charlotte is still trying to lobotomize SJax and get this team playing well together.
Hey, Nate, Brind Ole Nellie Some of them Tasty Microbrews, Will Ya?
Portland @ Golden State 10:30EST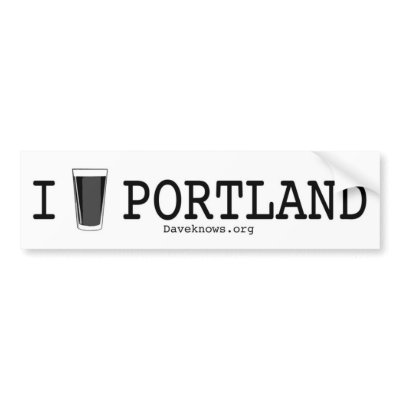 Sorry for all the beer references (HP does not condone binge drinking, you little rapscallions), but Nellie is truly on crusie control right now. He is, essentiall, Don Draper - crushing everything in his path, diabolical to a fault and loves his libations! In fact, I think the Warriors should shoot a commerical where they are all Mad Men characters. That would rule. Heck, it would sure beat getting OdenSmashed.
And One to Grow On
Denver @ L.A. Clippers 10:30EST
No one likes getting spanked, even the Clippers. Well, life's tough.