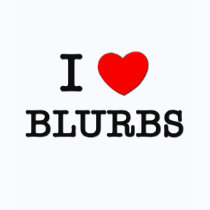 The NBA is a business, it moves fast, s*** happens and things change. Here in my segment, 'Blurbs on Ball', I'll touch on weekly stories that are quality news, but I'd rather not write a full post on. No slouching here, just quick, thoughtful opinions.
Shaq Retires
What a beautiful beast.  I don't even want to get into stats, or comparing him to Wilt, Russel and Hakeem, I feel like writing about nothing but my appreciation and admiration for the big guy.  A lot of people say Michael changed the game, made it relevant to the whole world.  Sure, of course he did, but what would you call what Shaq's done for the game?  Shaq might be one of the most known basketball players ever, he passed superstar status and embraced being a celebrity.  From rap albums, "award winning" movies like 'Shazam', countless jokes on and off the court and an absolute media darling.  O'Neal really did it all, he was larger than life.
The press conference he held at his own house to officially announce his retirement was Shaq in a nutshell.  He immediately started his speech with a joke about the New York Knicks general manager job opening, and continue to take stabs at himself regarding his free throws and retiring his nicknames; including the "one and only Superman."  If you haven't seen the full conference yet, I suggest you do, I know you won't be able to help but smile.
He was truly the greatest ambassador the Association has ever seen.
Triano Relieved as Raptors Head Coach
My immediate reaction was wow what a big blow to the Raptors.  Then I took a minute, read the rest of the article and it stated, "he will be retained as a consultant and a special assistant to president and general manager Bryan Colangelo." I'm happy!
I've had Triano's back since he got the head coaching job in Toronto.  He knows his s***, he genuinely cares about his players and their growth and they respect him in return.  It's no fluke he works with USA Basketball during the World Championships and Olympics.  He's a great teacher, but maybe he's the wrong guy to lead the Raptors right now, and to my understanding that's why they're going another way.  Maybe they're looking for someone meaner, a screamer, someone who won't be your friend and demand defense.  It could be good for this young team, this hire is going to be really important for Toronto.
Who would I hire?  I'm dying for Adelman to get another gig and I think he can bring some leadership to the bench, so hook him up Brian.
Rubio Crossing the Pond for Next Season
Flynn, Ridnour, Gaines, Telfair and now the highly touted Rubio.  Enough f****** point guards Kahn? KAAAAAAAAAHN!!! Well he's finally getting his wish, his young Spanish prodigy, Ricky Rubio is set to finally play for the Timberwolves next year.  According to multiple sources, Rubio's signing is going to be announced at the Target Center in Minneapolis after he finishes the Spanish league championship series with his current team, Regal Barcelona.  So really, this can all be bullshit, but it also could be very real.  He'll be taking guaranteed money, because if he waits to come after the new CBA is drawn up, it's possible he'll lose millions of dollars, in this case it makes a lot more sense.
What are the Timberwolves going to do?  I'm not sure, because they're as random as a sports franchise can come now a days.  They'll have a fantastic young core; Love, Beasley, Wesley, Flynn and Rubio and their second pick in this years draft, who will most likely be Derrick Williams.  Honestly, this is a team to get excited about.  Then you step back and realize they have Taylor, Rambis and Kahn running shit.  Depending on how Rubio can adapt to the faster, bigger NBA, I suggest starting Flynn and Beasley and bring him and Derrick Williams off the bench.  They aren't going to have a bad rotation, if you want young players, the Timberwolves don't look bad at all.
Donnie Walsh let go as Knicks GM
Anyone but Isiah please, for the sake of the NBA's well-being.