I Have No Idea How To Justify This Game (Pacers at Magic, 7:00PM EST)
Much like the movie Hudson Hawk, I can't really figure out how to get you to want to watch this game. There is no Danny Granger and with no Danny Granger there is very little point to watching a Pacers game. Unless, Brandon Rush decides to play like he's one of the Barry's (Drew, Brent or Jon) instead of one of the Rush's (himself, Kareem, JaRon) and unless Roy Hibbert becomes Spencer Haywood or even Brendan Haywood, this team isn't very watchable. Here would be my one caveat for this game: Orlando is going to shoot threes. It's a lot of fun to watch them spread the floor and let it fly from deep. Considering the fact that they're playing against a Push It Real Good type of team in the Pacers (2nd in pace), Orlando might attempt 40 threes in this game. And that means they could challenge their own NBA record of 23 makes in a game.
Something's Gotta Give (Warriors at 76ers, 7:00PM EST)
There is a certain clash here that only Craig Sager's wardrobe would understand. The Sixers are the 27th slowest team in the NBA, despite all of their freakishly freaky athletes. And the Warriors are the fastest playing team in the NBA. So someone will have to give in to the other's style of play and no matter which team it is, I'm confident in saying the Warriors will lose this game. I find it hard to believe the 76ers are this bad of a team. 12 losses in a row is a bad feat no matter what level you participate in but if you look at the talent in that rotation (sorry, not you, Willie Green), they look like a team that should challenge for a .500 record nearly every season. On the other side, you have a Warriors team that is poorly coached and void of consistent talent. Corey Maggette plays like the second best player on the team. I think the 76ers will give in to the Warriors style of play and it should snap them out of this poor streak. And then we can picnic on the beach and laugh about Mikki Moore.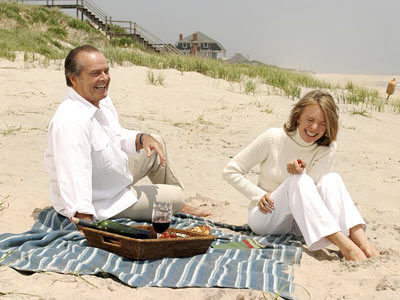 Rec League Matchup, Only Good (Celtics at Grizzlies, 8:00PM EST)
We've all been there in one way or another. You've got the young, fresh out of high school group of guys who get together a recreation league basketball team and decide to play over the summer. Their legs are quicker. Their jumpers are higher. Their crossover is sexier. Their hair is gelled in a satisfying coif. And they look at the team of old guys in the league who have bulky knee braces, history of being taken off the court in a wheel chair, and hair coifed in a way to hide the receding hairline. The young guys assume it's their time and will run the old guys off the court. The old guys have been through this same situation for the past couple of summers and know they can outsmart the young guys with those crafty old guy tricks of the trade.
It's The Catalina F'ing Winemixer (Hornets at Mavericks, 8:30PM EST)
This probably isn't your game of the night with the next matchup on this slate of games starting just 30 minutes later but watching Chris Paul and Dirk Nowitzki trade daggers for 48 minutes seems like it will be a great time. Dirk Nowitzki makes game-winners like Chipotle makes a burrito bowl. You'll take it home with you and enjoy every morsel of it. And Chris Paul is so good at point guard that I still can't watch a full game of his. I physically can't do it. It's a sensory overload. But tonight, I'm willing to make an exception.
It's Like A Mixture of Fergie and Jesus (Thunder at Nuggets, 9:00PM EST)
The Kevin Durant-LeBron James matchup was fun last night but the Kevin Durant-Carmelo Anthony matchup should be even better tonight. LeBron can dominate a game in so many ways that he usually ends up winning these little battles between the up-and-comers due to his overall game. Well, as good as Carmelo and Durant are as basketball players, they're definitely not the complete Voltron-type machine LeBron is. And that's what will make this game tonight all the more fun to watch. You've got two scorers, playing at an unfathomably high level, and have their guns unholstered (is that a word?) for this shootout. It's like watching Bernard King and Dominique Wilkins if they were given a Red Bull-PCP cocktail eight times before the game. This shootout is going to be fun.
Please Don't Shake My Baby (Wolves at Jazz, 9:00PM EST)
I finally got to see the Wolves (my favorite team) in person the other night when I covered the Kings-Wolves game in Sacramento. Even though just a week or so ago I watched the Kings play back-to-back games against the Knicks and the Nets, I'm confident in saying the Wolves are the worst team I've seen this year. And now they're on the road against the Jazz. I'm going to need a drink while I watch this. Any suggestions?
A Case of the Should-Bes (Wizards at Clippers, 10:30PM EST)
The Wizards should be really good. They have an All-Star point guard. They have quality scorers in the post. They have exciting, young wing scorers. They're deeper now than they were when they were good. They have a good coach who has always won in his career. The Clippers should be good. They have an All-Star point guard. They have a quality scorer in the post. They have good rebounders. They have young, exciting wing scorers. They have a good terrible coach. Both of these teams SHOULD BE good! Both of these teams SHOULD BE better than they are. Both of these teams SHOULD BE playoff contenders. This game SHOULD BE good tonight. Chances are you turn it off to watch the showing of Passenger 57 on Starz.