OK. So the cute, surprised kitten was chased away yesterday. Here for a recounting of that event are my good friends, Matt and Ben.
Boys?
Lion Face: DeJuan Blair
I don't know if you've heard but DeJuan Blair is ACL-less. He has no Anterior Cruciate Ligaments in his knees. Also, Kobe Bryant grew up in Italy and Matt Harpring comes from a football background and a football family. In case you didn't remember those three facts, repeat them another 300 times so you can feel like you're living in an NBA broadcast. And get used to the Blair-no ACLs talk. He's just a rookie and will be around for a decade and then some. Even without ligaments, he was still able to dominate tonight off the bench. He was one of the few reasons the Spurs were able to keep this one as close as they did. 18 points and 11 rebounds off the bench. He outworked Rasheed Wallace in the post and made him look really old a few times. All of this from a 6'4", knee-less power forward? That's pretty damn special.
Lemon Face:  DeJuan Blair's tip
OK, not everything was roses for Blair last night.
Lion Face: Manu's Layup
It seems like he's good for one of these a game and every time he pulls one of these off, you remember just how incredible a healthy Manu Ginobili is. In fact, when he's 100% healthy, I'll go so far as to call him a Top-15 guy – maybe even Top-10 on a good day.
Lemon Face: Richard Jefferson
I think we can officially write off the career of Richard Jefferson. He was along for the Jason Kidd ride for a few good years and it even got him to an All-Star game or two (he was never an All-Star). He topped 10,000 points in his career and is only 29 years old. He should be in the prime of his career and yet, it feels like he's on his way out. The only way we can revive his career is with the Spurs getting their stuff together, running off a couple of good months and being so executionary (made it up) that they spread the floor and allow him five or six easy baskets per game in the playoffs. Then he might seem like he's still worth mentioning in the NBA. Or teaming up with a guy like Chris Paul. That could work too. If neither of those things happen, I'll be the first to say, "it's been nice knowing you, RJ."
Oh god…I nearly forgot about that HORRIBLE "RJ" tattoo:
Lion Face: Rajon Rondo
In case you didn't remember, Rajon Rondo is 23 years old. He'll be 24 in February. Think about that for a second. OK, now stop thinking about it and hum the theme to Growing Pains for a bit. Now go back to thinking about how young Rajon Rondo is. He's arguably the best defensive point guard in the NBA, right? At the age of 23? Think about how difficult it is going to be to score against him when he's 27. You can say that he can't shoot. And you can say that he isn't a good enough scorer to be considered elite. Or go ahead and talk about how he wouldn't be this good without his Boston teammates around him. But none of that matters because he's basically Agent Smith in Matrix. He can bend the laws of physics to be quicker than you. Maybe someone will come along someday that proves to be his Neo but until that happens, he'll just be wrecking shop in the NBA and shutting every point guard down who is arrogant enough to think they can score on him. He's insane.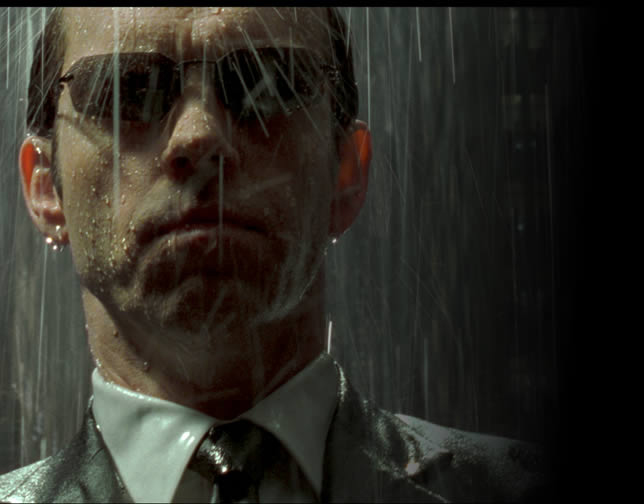 Lemon Face: Confusing Spurs Efforts
The score of this Spurs game was pretty confusing. It never felt like they were in this game. The Celtics pretty much made runs when they had to and got whatever stops they needed to be comfortable with their lead. The things that kept them out of this game were turnovers and free throws. They missed ten free throws on the night (only attempted 17? Yikes) and they turned the ball over 19 times. Tim Duncan accounted for six of those turnovers, which makes me die a little inside. (Reggie Miller stated in the telecast that you don't need to double team Timmy anymore. This is not a world I'm comfortable in). The thing that kept them in this game was rebounding. They won the rebounding edge (gap) 55-32. Hell, they had 20 offensive rebounds to Boston's two. And yet, they were never really in this game. How does that happen? I need the rodeo trip to come sooner than later so we can see that they're going to be relatively all right.
Lion Face: Once again, the Birdman
To quote the animal sounds of one, Corndogg (ahem *clears throat*): CACACWCAW!!!!
Lemon Face: Dwyane Wade's Happiness
Are we sure Dwyane Wade is happy in Miami? I'm sure he's sad because the team really isn't that good. It's nice that Jermaine O'Neal is "in the best shape of his career" (contract year) and I'm glad that Quentin Richardson lost all of that weight. But ultimately, this is a bad team with not a lot of talent. They have role players but not really role players that make you warm and fuzzy. They're certainly not the Rockets. But watching Wade on the court, he certainly doesn't seem happy that he has to play with this roster and trust his teammates to do positive things consistently.
Lion Face: Kyle Lowry
I honestly believe that this block you're about to see saved the game for the Houston Rockets. Sure, there were still like five minutes to go and a whole lot of game left but this was a huge momentum swing in the favor of Houston that helped them go on a 10-0 run after this block (12-0 overall) to take what could have turned into a blowout and became a tough road victory. Overall, he was a game changer once again with a +16, 11 points, four assists, three rebounds, and one steal. Not to mention: One. Big. Block.
And are we sure he isn't the outcome of a Li'l Kim-Bonzi Wells one-night stand?
Lemon Face: Don Nelson
The crunch time lineup for most of the fourth quarter for the Warriors was C.J. Watson, Stephen Curry, Monta Ellis, Anthony Morrow and Corey Maggette. Before you start with the "was he drinking?" jokes, let me add this:
Vlad Radmanovic had his best game in years with 20 points, eight rebounds and six assists. After the end of the third quarter, his totals were 20 points, seven rebounds and six assists. He didn't have foul trouble. He didn't look winded. And yet, Nellie sat him for the first nine minutes of the fourth quarter as the 38-point third quarter momentum for the Warriors dissipated into a loss. Nellie's back and he's ready to coach!
Lion Face: Vlad Radmanovic
Hey, speaking of Vlad Radmanovic, how about that fantastic performance from him? He scored 11 of his 20 points in the third quarter and had five assists in the period too. He accounted for 22 of the Warriors 38 points in the third. Enjoy probably one of the rarest things on this planet. No, it's not a unicorn. It's a Vlad Rad highlight package!
Lemon Face: Monta Ellis
How do you forget to dribble on the last possession of the game when your team has stupidly dubbed you a franchise player and given you the keys to this crazy train? I mean, he FORGOT to DRIBBLE. It's the most basic basketball instinct to have. It's like forgetting to breathe. And yet, he managed to do it. Plus, he made Warriors' color commentator Jim Barnett make this face:
Not to mention he had the most improbable basketball statistical night you can ever imagine: 24 points on 27 shots, eight assists, six boards, nine turnovers, blocked seven times and five fouls. He actually invented the 6×5 tonight. And it's not the 6×5 you'd want.
Lion Face: The Houston Rockets
I'm digging this Houston Rockets team. The more I watch them, the more I buy into the hype of how they intangibly are fun to watch. They had seven guys in double figures and you can't really point to one or even two guys and say, "yep, that's the reason they won." They're like the best recreational league team you could ever want to see play (well, almost).
I really would like to nominate the entire Houston Rockets team for Most Improved Player award. They all deserve it and a night like this one shows why. Shane Battier had six blocks and 10 boards. Trevor Ariza had 18 points, three steals and two blocks. Landry had 22 and nine off the bench. Luis Scola was a 12 and 13 guy tonight and even Chase Budinger (skinny, athletic Brian Scalabrine) had 11 points in 16 minutes. They're amazing!